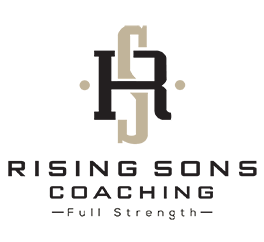 About Rising Sons Coaching
"Good habits formed at youth make all the difference"
"As a social worker and mother of 2 sons I would definitely recommend this program. Although I may have the knowledge and capacity to present a lot of these things to my boys, I am still "Mom" and not always the person they are going to listen to. What I do see in my employment position and in my own boys is that lack of confidence and self esteem. Although my boys have played team sports at an elite level they still miss the well roundedness of what is taught through these modules."
Ann L. – Mother and Social Worker
Who
Rising Sons coaching is tailored to boys aged 12 to 18 and even beyond.  Give them a chance to grow without a crowd and on their own time.  Rising Sons Coaching allows participants to remove negative influences, with a medium and style they can relate to, focus on and retain.  Similar to a men's health magazine or high school health class we are looking to tailor to and mentor a niche.
What
Please have a good look at our synopsis as we look to improve fitness, confidence, wellness, resiliency and mindset.  Though that may sound like a lot it is designed to simplify wellness for teen boys not complicate it, by paring it down to "need to knows".  We may be the first of our kind to cover these important ideas while offering an effective method and streamlined system.
When
Early is always preferred when it comes to learning health, wellness, self care and real world skills.  The teen years are a very important time to implement and facilitate these strategies.  These years are when we carve out our identity and we all want that to include health, confidence and happiness.  Like the quote on our site "It is better to build boys then to mend men".
Where
The online method can be done anytime and anywhere.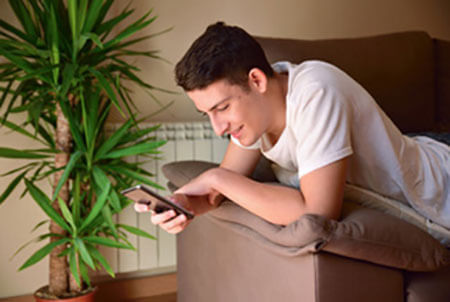 Why
There are often less supports in place for boys and a reluctance to use the ones that do exist for social and historical reasons.  Boys can find some learning opportunities corny while ours is relatable. relevant and time efficient.  School dynamics can prevent buy in and teens will often ignore the suggestions of parents.  Lengthy face to face meetings can be unappealing. The reality is boys and girls both face numerous challenges growing up in this new world with MANY of those challenges being similar. Areas of particular concern for boys often include  motivation, mental health consequences, body composition, confidence, risky behaviours, dangerous exercise habits, ineffective self care, goal orientation, violence,  and more. An actual system gives parents comfort knowing that these very important topics have been addressed in their sons development.
How
Our video series covers these very important topics, using short, age friendly videos, approximately 10 minutes long with the length based on concentration and retention times.  We also have action steps with each module to reinforce content.  The videos can be done at whatever pace suits you.  That being said they are also designed so that if you did one every other day you would hit an ideal overall timeframe for change and buy in.  Rising Sons Coaching offers a supportive community and movement for boys to be strong, capable and kind. Technology is a staple for most teens and if we can use it to impact their REAL world then that is maximizing its potential while utilizing it in a positive way.