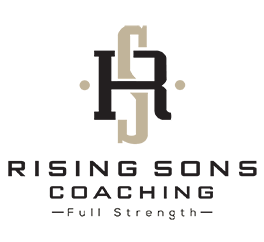 FAQ
"My 16 year old son struggled with self confidence…then we found Sean"
My son has supportive parents why would he need this program?
This program is designed to support all parents.  In many cases parents simply do not have the training in these areas.  Also teens often do not want to hear things from parents.  Without a system it makes it very hard to make sure these concepts are conveyed to your son.  The relationship dynamic can prevent the transmission of information while a third party can be far more successful.  We have others coach our kids in sports, tutor them in math, and teach them an instrument so why not the vital concepts covered here.
My son plays sports will he not learn about life and health there?
Like skills from sports are only learned if the athlete learns positive attributes and knows how to transfer them to life.  We support sports wholeheartedly but negative life skills can be learned without the proper teaching.  We discuss the transfer of life skills from sports in Rising Sons Coaching.  Also sports are exercise, fun and important but they do not necessarily qualify on their own for long term fitness.
If we have more than one child can they both take it?
Absolutely.  We encourage families to support one another through this development and growth process.  Siblings sharing and learning together is a great way to build on the values and traits we are coaching.  Some our key concepts involve understanding both integrity and consequences and therefore we do not allow sharing of log in credentials outside of siblings.  The sharing of credentials will lead to termination without refund.
How did this program come to be?
An obvious need exists and was consistently made evident.  While training teen boys parents would ask for coaching in multiple streams that pertain to wellness and life.  If we can use technology to maximize potential then that is a huge positive.  Also, boys need a relatable dynamic for adequate buy in.  A genuine system gives parents peace of mind knowing a comprehensive approach has been achieved.
Who can take the course?
ANYONE can take this program. A large portion of this program will benefit any age, gender or circumstance. Parents can view the modules as well and in some cases may even want to take it on their child's behalf and convey the message to their child themselves.
What does tailored to boys mean?
Tailored to boys means it relates in content, as well as delivery format. It takes a village to raise young people with positive same gender mentoring ONE element of that village. Rising sons has a relatable messenger. Males have been shown to prefer same gender wellness and fitness facilitation. Boys and girls have specific challenges when it comes to health and wellness with obvious overlap. Supporting one does not imply opposition to another anymore than supporting one charity means we are opposed to another.
Should  I force my son to take this course?
In a perfect situation a son will see the obvious merit of these topics and our medium.  However if they do not maybe the importance can be conveyed to them by parents/guardians.  That being said there are different things we have our kids do for their betterment, some of which the interest is not mutual.  Often they will see the merit soon after or down the road of such things.  Parents can also offer a reward system and we have different reward draws within our community.